CALICO'S RAINY DAY LOVIN CGC

                     1/16/05 - 9/7/14

                                                                    CAREER HIGHLIGHTS

JAN. 28, 2007 ORANGE EMPIRE KENNEL CLUB JUDGE: JOESEPH GREGORY

AWARDS " DAVIS" RESERVE WINNERS DOG TO A 3 POINT MAJOR HANDLED BY CO- OWNER JOY VAN WIE

JUNE 17, 2007 BAHIA SUR KENNEL CLUB JUDGE: DOUGLAS JOHNSON

AWARDS "DAVIS" WD/BOW FOR 1 POINT HANDLED BY JOY VANWIE

Davis is not terribly fond of the show ring so he enjoys his time at home as a true companion and loving soul!!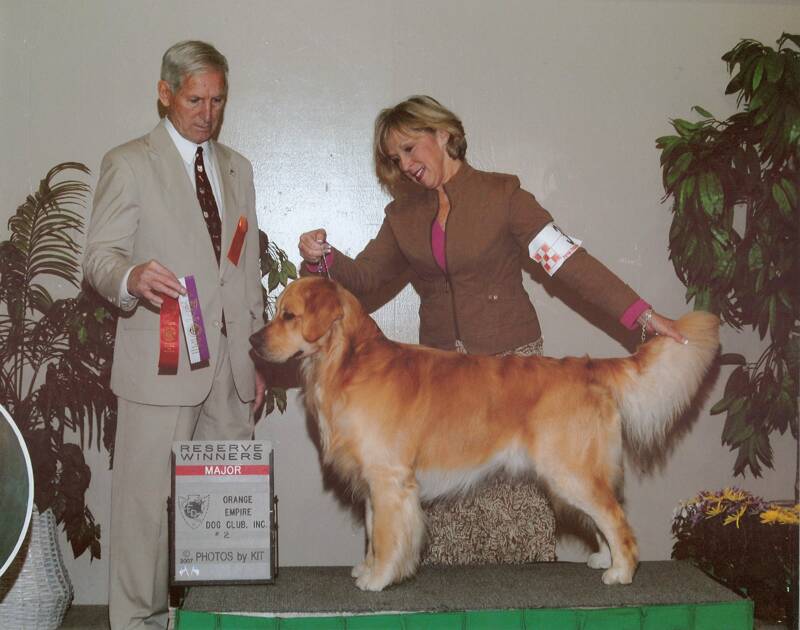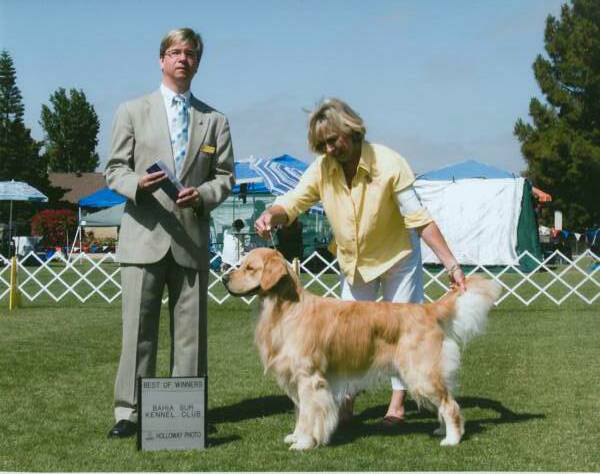 Breeder/owner: Mary Thompson     Co-owner: Joy Van Wie



                       CH. Faera's Future Classic


           CH. Nautilus Golden Grahams


                       CH. Nautilus Treasure Trove

       Granhill's Yabba Dabba Doo


                      CH. Asterling's Buster Keaton


          CH. Nautilus Salute To Granhill


                      Nautilus Silk Teddy
CH McBear's Butterfinger Delight CGC                                           



                     CH. Sunshine Hill's Nat"L Cowboy


              CH. Goldstone's Jenlyn Money Talks


                     Minsun's Sweet Memory O" Jenlyn

          McBear's Rob"N The Bank


              CH. Honor's Let's Go To The Hop             


            McBear's West Side Story


                      CH. Honor's Wild McBear Hug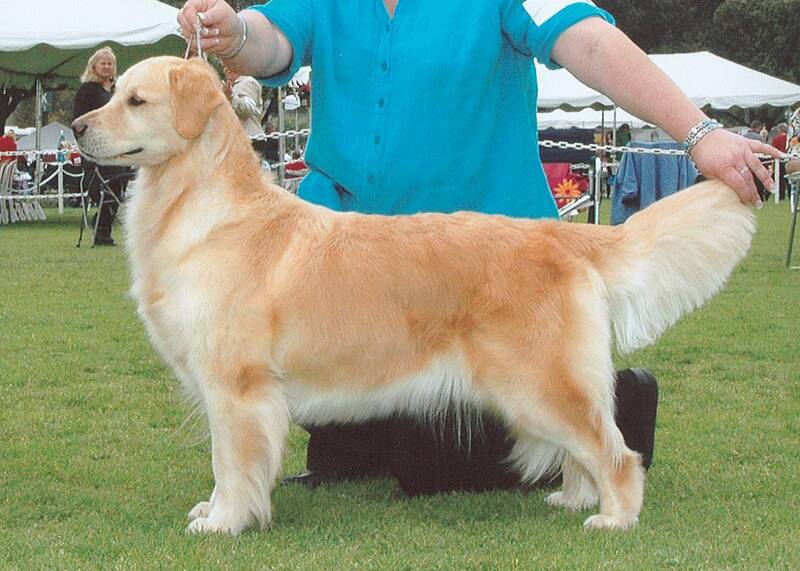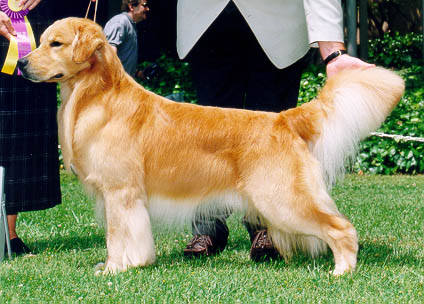 "Cruiser"

             Owners Wm. & Cathie Turner

                    & Jane Fish             

"Deli"

Owner: Mary Thompson

                                                                                                                            AM/CAN CH Kachina Twenty Karat SDHF, OS

                                                                                 CH. Birnam Wood's Douglas Furr OS

                                                                                                                            CH Goldenloe's Cinnamon Sizzler OD

                                            BIS BISS AM/CAN CH Birnam Wood Amaize 'N Blue SDHF,OS

                                                                                                                           CH Asterling's Buster Keaton OS

                                                                                 CH Kindred's Sun River Esprit OD

                                                                                                                           CH Kachina's Top Secret OD

  BIS BISS AM/CAN CH Sunbeam's Cruise Control SDHF, OS

                                                                                                                          AM/CAN CH Sunshine HIll's True Grit OS

                                                                                 CH Sunshine Hill's Nat'l Cowboy SDHF, OS

                                                                                                                           CH Goldenbear's Catch the Wave OD

                                             BISS  CH Keane's Nutmeg Pippin OD

                                                                                                                            BISS CH Asterling Go Getm Gangbuster SDHF,OS

                                                                                   Signature's Stillwater Cove CD

                                                                                                                            Signature's Paradise Cafe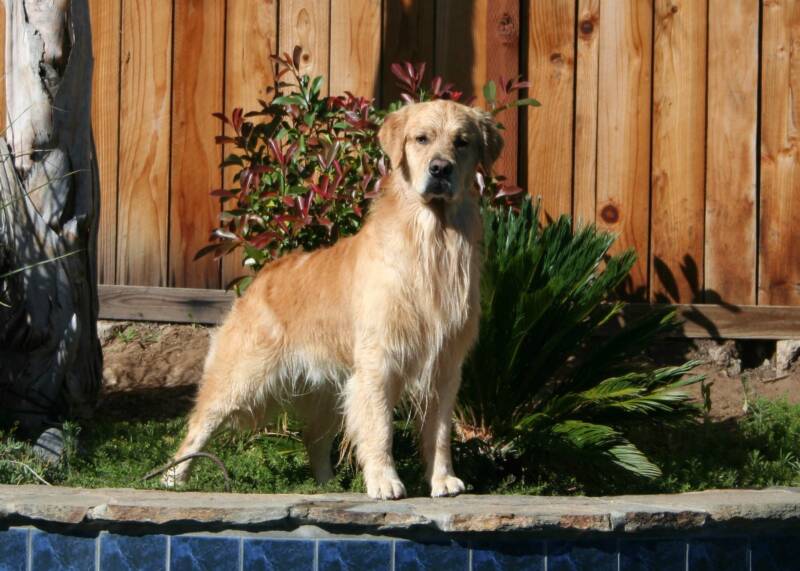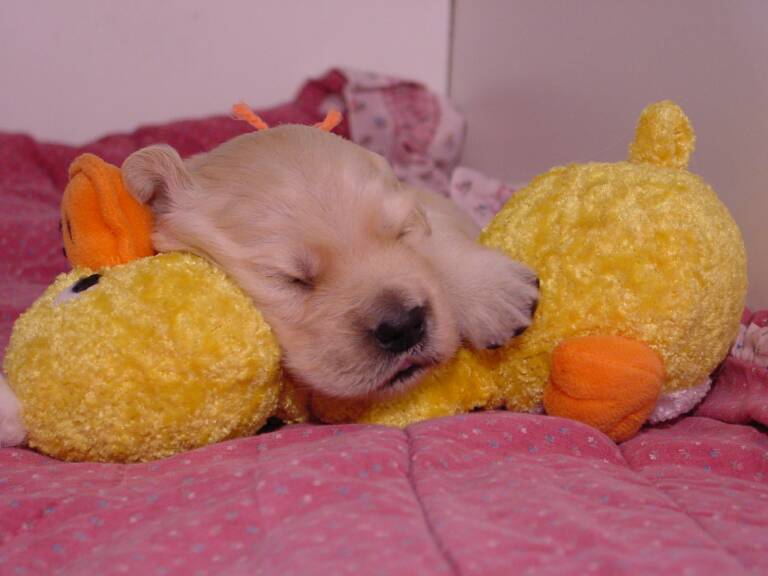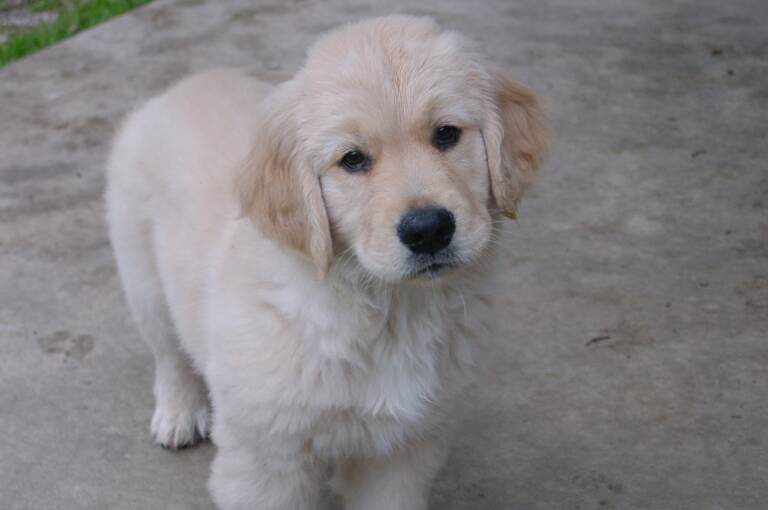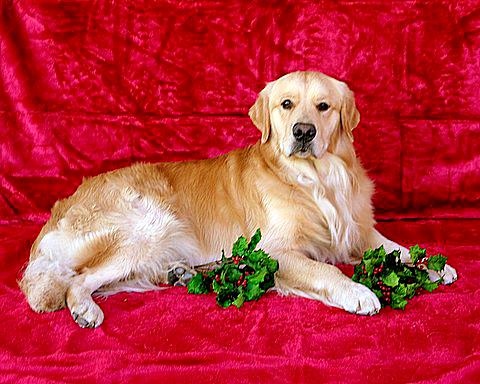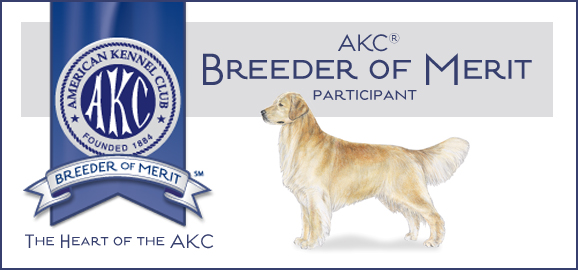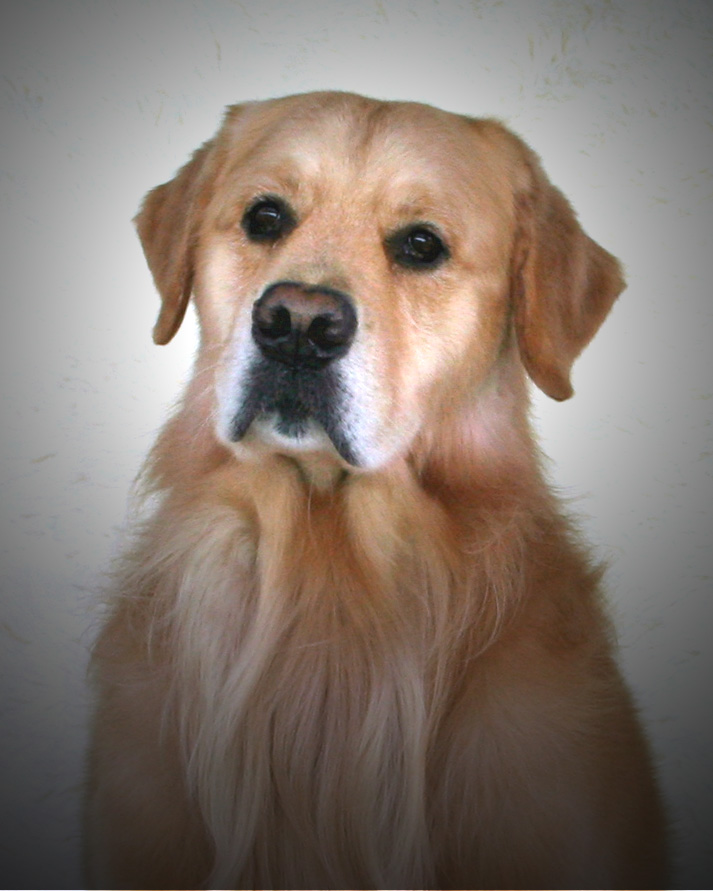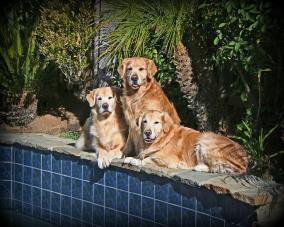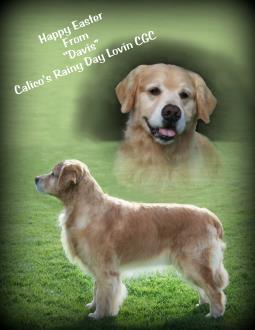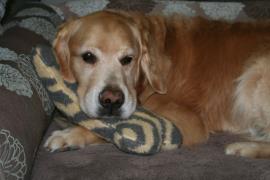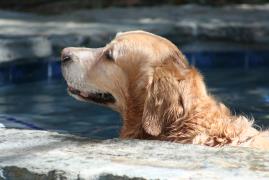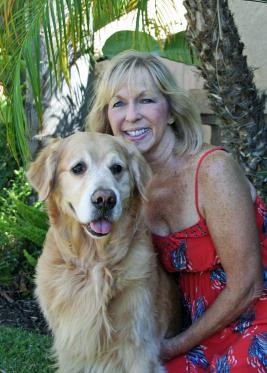 Happy 9 th Birthday to Celine, Davis & Whitney

                      Jan. 16, 2014

Davis and his Momma Joy

         Sept. 2014

Davis, always a gentleman and regal in his own way. Never competitive over toys or food, always shares! Hangs out pool side watching over all his girls swimming, He is and always will be the life guard on duty!!

Favorite thing to do: Give Hugs!! No better hugger you will find!